Merdeka.com – There is no doubt about Amanda Rawles' actions in the entertainment world. At a young age, he has successfully starred in various soap opera titles, FTV, web series to feature films, it's no wonder he has many fans and his life is in the spotlight.
This time, Amanda was again discussed by netizens because of the latest posts on her Instagram account which seemed to hint at a party celebration.
"Want to be my +1 to the party later? Wait, July 18th," Amanda wrote in the latest post on her official Instagram account @amandarawles on Sunday (17/7).
Amanda Rawles' posts ©Instagram @amandarawles
It was not only Amanda's post that caused a stir, netizens were also shocked by comments from handsome actors, Jefri Nichol and Irsyadillah, which hinted at their desire to be +1 Amanda Rawles to the party. Jefri wrote a comment that read, "Want, want! He he he."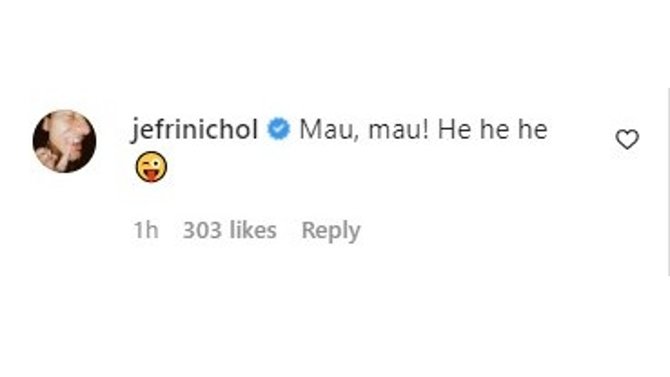 Jefri Nichol's comments on Amanda's post ©Instagram @amandarawles
For those of you who have followed Amanda's career journey, you will know that Amanda and Jefri Nichol have played together in the film Dear Nathan, which was a hit among film lovers in the country in 2017. They also met again in subsequent films, including two sequels to Dear Nathan.
While playing Jefri Nichol's opponent, Amanda also had time to admit that she experienced love location alias cinlok with Jefri when playing roles. This feeling arises as a result chemistry both are very strong when playing Nathan and Salma. However, at that time, the two decided not to continue their relationship as lovers.
Irsyadillah Joins in Commenting on Amanda's Post
Like not wanting to lose to Jefri Nichol, Irsyadillah also commented on Amanda's post. In the photo upload, the man who is predicted to be close to Amanda wrote a comment that reads, "I can't wait."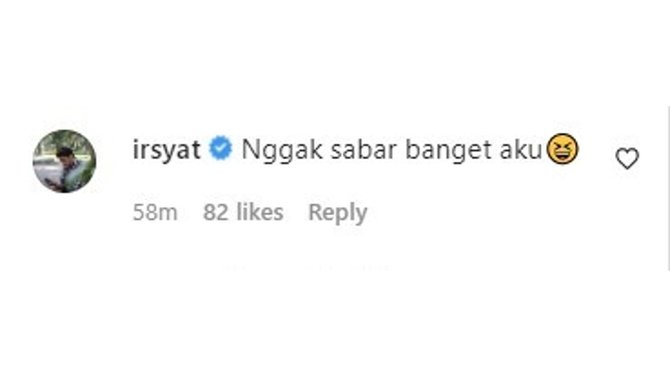 Ersyad's comments on Amanda's post ©Instagram @amandarawles
Irsyadillah or Irsyad is often said to have a close relationship with Amanda Rawles. Netizens suspect that Irsyad is the husband figure in Amanda's photo wearing a wedding dress recently.
Jefri & Irsyad's comments are no less curious, making netizens guess what the meaning behind it is. Will Jefri or Irsyad be Amanda's '+1' at the party, right?
Netizen comments ©Instagram @amandarawles
Interestingly, there are also some netizen comments that also show their desire to come to the party that will be attended by Amanda.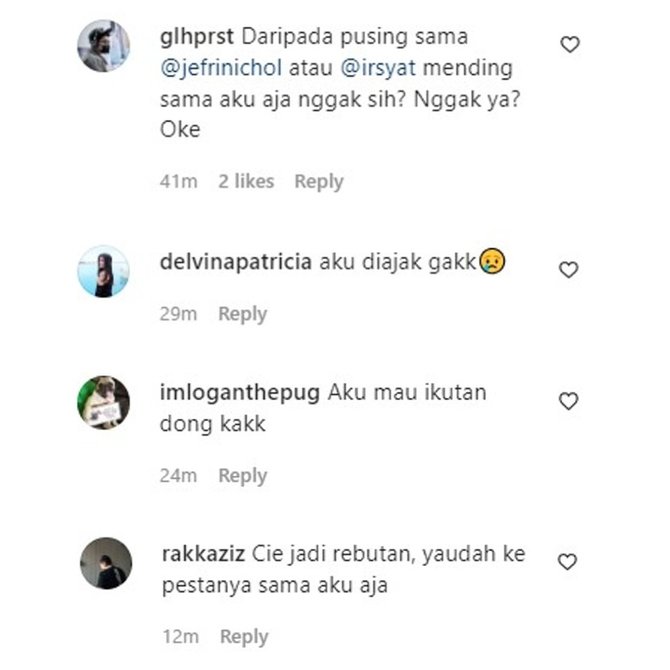 Netizen comments ©Instagram @amandarawles
So, what does Amanda Rawles' post mean? Who would Amanda invite to come to the party? Is Irsyad's comment in the post a sign that the two will continue their relationship to the next level? Or will the love for the location that had grown between Amanda and Jefri blossom again?
Although it has made fans and netizens curious, the 21-year-old actress is still silent and has not provided clarification regarding her excited post.
[stm]