womidea.com – German national team who are on the brink will be challenged by the Costa Rican national team, which also still has the chance to make it to the last 16, in the last match of Group E World Cup 2022, Friday (1/12/2022) early morning WIB. The choice is simple for Germany, win against Costa Rica or be eliminated from the tournament!
Germany is also absolutely required to win with a big score which can not only make them progress to the last 16, but also prevent them from repeating the tragedy four years ago when they were knocked out of the World Cup in Russia since the group phase.
Germany is currently still at the bottom of the 2022 World Cup Group E standings with 1 point from two matches.
Even just winning against Costa Rica really wasn't enough, because without Spain beating Japan, four-time world champion Germany had to feel left out in the group phase for the last two editions of the World Cup in a row.
Also Read:
Japan vs Spain: Still Possible to Get Eliminated, La Furia Roja Firmly Aims for Victory
Spain tops the temporary standings of this group with 4 points, while Japan and Costa Rica are at the bottom with 3 points each.
Germany is also required to win by scoring as many goals as possible, even though Costa Rica is known to defend very often.
Germany can calmly put pressure on Costa Rica without worrying too much about its defense being touched by Costa Rica, moreover during this tournament Costa Rica could only create one shot on target.
A win over Costa Rica plus a Spanish win over Japan would see Germany advance. But if Spain and Japan draw or even if Japan wins, then the goal difference rule will determine Germany's fate.
Scoring goals is not too difficult for coach Hansi Flick's German team, especially now that there is center forward Niclas Fullkrug who is playing brilliantly for both club and country.
Also Read:
Japan Is Ready All Out Against Spain, Hajime Moriyasu Reminds One Thing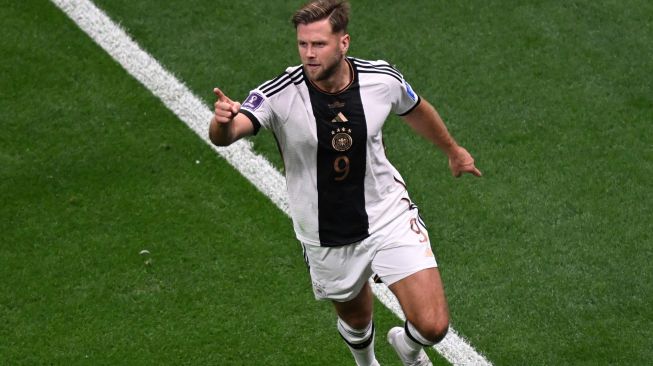 The 29-year-old, who was not originally in the Germany squad, handed Der Panzer a last-minute equalizer against Spain after coming on as a substitute to liven up his country's hopes of advancing to the knockout stages.
The burly striker is now the main choice in the front row until many people refer to him as a factor that can reverse Germany's fortunes.
But Germany should be careful because Costa Rica has a reputation for bringing home the illustrious teams that eight years ago at the World Cup in Brazil topped a group featuring Italy and England.
They reached the quarter-finals where they lost to the Netherlands on penalties. And now, despite being slaughtered by Spain 0-7, Costa Rica still has the chance to enter the last 16 only by drawing, but on condition that Spain beats Japan.
6 Interesting Facts Costa Rica vs Germany
1. Before meeting in their last match in Group E, Costa Rica and Germany met once in the opening match of the 2006 World Cup. Host Germany won that match 4-2.
2. Since winning the World Cup for the fourth time in 2014, Germany has only won one match in the World Cup finals, namely against Sweden in June 2018.
3. Germany must win three points against Costa Rica to stay in contention for a place in the last 16.
4. A win over Costa Rica coupled with a Spain win against Japan would see Germany qualify. Goal difference could be the determinant of qualification for the last 16.
5. Keysher Fuller's 81st minute goal against Japan was Costa Rica's first shot on target throughout the Qatar tournament.
6. Costa Rica can reach the last 16 by beating Germany. A draw would also take them into the next round if Spain beat Japan but if the current group toppers lose then goal difference will determine their qualification.