Suara.com – After checking Police Forensic Team the autopsy Brigadier J alias Nofryansah Yosua Hutabarat, National Human Rights Commission (Komnas HAM) said that he had reached a conclusion regarding the injuries that caused the police officer to die.
However, Komnas HAM Commissioner Choirul Anam said the conclusion could not be conveyed to the public, because he had to wait for the results of the re-autopsy according to the request of Brigadier J.'s family.
"Actually, we can immediately draw conclusions, however, if there is still an exhumation process (re-autopsy), we are waiting for the exhumation process," Anam told reporters at the Komnas HAM Office, Menteng, Central Jakarta, Monday (25/7). 2022).
Examination of the wounds on Brigadier J's body for a while, said Anam had been assessed as sufficient. However, it is possible for Komnas HAM to re-examine independent forensic experts and the National Police Forensic Team.
Also Read:
2 Hours Examine the Forensic Team that Dissected the Body Brigadier J, Komnas HAM: We were given very comprehensive information
Claims Provided Full Description
During the examination process, a number of things were investigated by the Forensic Police Team, including the type and character of the wound, and the time span of the injury.
"We also received very comprehensive information on the character and type of wound. Next, we also checked the position of the wound, which angle was it, with what character of the shooting angle? We were also given very, very comprehensive information," said Anam.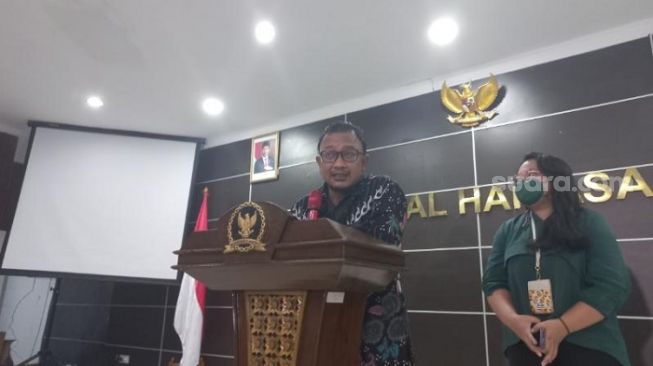 This afternoon, the Police Forensic Team, which had autopsied the body of the Brigadier General, fulfilled the summons for the Komnas HAM examination.
Irwasum Komjen Agung Budi Maryoto who came to accompany him said that the entire forensic team that had autopsied the body of Brigadier J was present in this examination.
Also Read:
Ask All Parties Not to Comment Speculatively on the Death of Brigadier J, Member of Commission III of the House of Representatives: Don't make a fuss
"The team is complete, yes, of course the one who carries out the autopsy. Of course, there are often times like this, the team will deliver according to its competence," Agung told reporters.